Private Limited Company Registration
4.7 (384 Ratings)
Private Limited Company Registration
Instant access to Private Company Software & Compliances
Completely online service - No physical presence required
Legal Consultation by Expert - 100% Free!
A Private Limited Company offers limited liability and legal protection to its shareholders. A Private Limited Company in India lies somewhere between a partnership firm and a widely owned public company. It can be registered with a minimum of two people. A person can be both a director and shareholder in a Private Limited Company.

A 'Company' is a business organisation registered under company law for doing business in a particular jurisdiction. It is an association of real persons and/or body corporate (Companies, LLPs, etc) registered under relevant laws. Usually companies formed for gaining profits. This collection, group or association of persons can be made to exist in law and then a company is itself considered a "legal person".
Private Limited Company Registration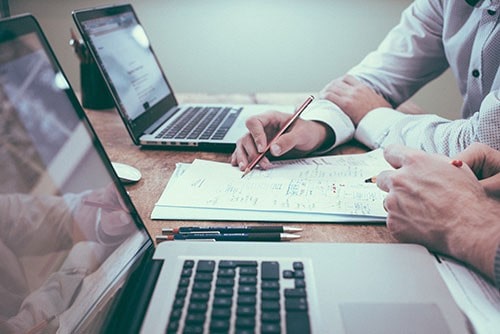 The choice of the business entity is very important decision which has long term implications on the success of business. Private Limited Company is one of the most popular legal structure as preferred by business community in India. Start-ups, growing companies and mid-sized businesses prefer private limited company as it allows flexibility of raising funds, limits the liabilities of its shareholders and enables them to offer employee stock options to pull in top talent. A Private Limited Company can be created as per the provisions of Companies Act 2013 and rules therein.
In India, a Private Limited Company can be registered with a minimum of 2 shareholders (also known as subscribers). However, the maximum number of shareholders cann't be more than 200. After amendment in Companies Act, 2013, there is no minimum capital limit now.
There is a requirement of minimum 2 directors who are individuals. Maximum number of directors is 15. Both the directors and subscribers need not be the same person.
Minimum 2 director, Maximum 15
Minimum 2 and Maximum 200 shareholders
Director and Shareholders may or may not be the same persons
One Director must be an Resident Indian
Minimum capital requirement is NIL
Digital Signature of subscribers and directors
Why you must form a Private Limited Company Registration

Limited Liability
The liability of shareholder's is limited to the amount of capital invested by them. Therefore, the lenders and creditors cannot make a claim over personal assets of shareholders in case of losses.

Separate Legal Entity
A Private Limited Company has a legal identity which is considered distinct from its shareholders and directors. As such, it can own assets and liabilities in its own name. Also, a company may sue third parties in case of defaults in their own name.

Investor friendly
A Private Limited Company is the most preferred type of business entity from investors point of view. Though, A Private Limited Company cann't raise funds from general public but it is easier to raise funds in from private equity or from private venture capitalists, angel investors, ESOP etc.
Description of proposed business activity and other additional activity which a company may pursue
4 proposed names for company in order of preference (Read FAQ)
Authorized and Paid up capital & sharing proportion of subscribers
DIN (Director Identification numbers) of all directors
DSC (Digital Signature) of all directors and subscribers
Self attested PAN Card copy of directors and subscribers
Self attested ID Proofs of all directors & subscribers (Driving License/Voter ID/ Passport)
Self attested address proof of directors & subscribers (Utility Bill/ Bank Statement/ Bank passbook copy)
Passport size color photo of directors in JPEG format
NOC from owner of premises or Rent/ Lease agreement (if leased/ rented)
Utility bill in name of owner not older than 2 months
Occupation and educational qualification, place of birth and nationality
Duration of stay at present residential address of directors and subscribers
Mobile no. and email id of directors and subscribers
Step by Step Procedure of Private Limited Company Registration
Verification of documents provided by you
Application for Name Approval (online RUN WEB Application on MCA Portal)
Obtaining DSC (Class-2) and DIN as required above. However, in new companies DIN can be obtained within SPICe + facility for upto 2 directors
Incorporation of company along with filing of e-MOA and e-AOA
Providing you Certificate of Incorporation
Filing of Commencement of business certificate after 180 days (separately chargeable)
DSC of 2 directors/ subscribers
Name approval of company- RUN WEB FORM/ SPICe+
Memorandum of Association/ Article of Association of Company (e-MOA/e-AOA)
Certificate of Incorporation
Mandatory PAN of Company (e-PAN Card)
Mandatory TAN of Company (e-TAN letter)
Mandatory ESIC/EPFO Registration (using new SPICe+ form)
Professional Tax Registration (in case of Maharasthra)
Mandatory Opening of Bank Account
GST Registration (if required)
Shop and Establishment Registration (Chargeable separately)
Frequently Asked Question
What is Corporate Identification Number?
On Incorporation of a company, CIN is allotted to a company by Ministry of Corporate Affairs, Government of India. CIN is a 21-digit number which contains the information such as status of the company i.e. whether listed/ unlisted, NIC code of business activity, state of registration, year of registration, private or public and the sequential registration number in the respective state.
What are the types of company registration in India?
There are various forms of company registration in India:
Private limited company
Public limited company
Limited liability Partnership
One person company
Nidhi Company
Producer Company
Section-8 Company
What is Authorized Share Capital?
Authorized Share Capital of a company represents the maximum limit of capital that a company is authorized to issue in form of shares and collects money from shareholders. Registration Fees for a company is calculated and paid to ROC on the basis of amount of Authorized Capital. Fee structure is provided on the site of MCA.
What is Paid up Capital?
Paid up capital of a company means the amount of capital actually brought in by the shareholders in the company. Now, there is no minimum paid up capital requirements.
What is Director Identification Number?
DIN is a unique identification number issued by Ministry of Corporate Affairs to Director of a company or Designated Partners of an LLP.
For obtaining DIN, an online application has to be submitted to MCA with self attested copy of ID and Address Proof of the Applicant and a declaration by the applicant. DIN of maximum 2 directors is allotted along with the incorporation process as per new incorporation forms.
What is Digital Signature Certificate?
Digital Signature Certificate (DSC) is an electronic signing mechanism for documents.
Digital signature certificates are used by programs on the Internet and local machines to confirm the identity of a third party. DSC of all the directors and subscribers are required in the process of company incorporation.
What is Memorandum of Association (MOA)?
MOA is the document on the basis of which a company is registered. Memorandum of Association contains the following details about the company as below:-
Name of the company
State in which the registered office of the company shall be situated
Objectives of the company
Authorized Capital of the company
MOA shall be subscribed by atleast 2 shareholders initially using DSC. Further, they shall agree to subscribe the number of shares they will subscribe in the company.
Can a company be registered at residential place?
Yes, there is no restriction regarding the place where a company can be registered. Only requirement is that you must be having valid address proof in respect of such address and proper NOC from the owner/ Rent Deed.
What is the time limit of depositing share capital at the time of company incorporation?
The subscribers to MOA need to deposit share capital to the bank account of the company within 2 months from the date of incorporation.
What care should be taken for selecting the name of company?
The proposed name of the company shall not be identical with or resemble too nearly to the name of an existing company.
A company shall not be registered with a name which gives an impression that it has a patronage of Central or State Government or local authority.
The name should not contain the name of a registered trademark unless you are the owner or permission of its owner is obtained.
What is SPICe+ Form?
SPICe + forms have been brought into effect from 15th February, 2020 for Company Registration in India. It is an advanced version of SPICe. SPICe+ connects 3 central ministries and provides 10 services on a single platform.
What are the statutory compliances required to be made by a private limited company annually?
The company is required to hold one Annual General Meeting (AGM) and at least 4 board meetings (one in each quarter). Further, the accounts and financial statements must be audited by an independent auditor who is a qualified practicing CA. A Private Limited Company is required to file form AOC – 4 and MGT – 7 as part of Annual Compliance within the prescribed deadlines.
Can NRI/ Foreigner hold shares in a private limited company?
Yes, NRI or foreigners can hold shares in a Private Limited Company subject to FDI guidelines.
Can a salaried person become the director of a company?
Yes, but he must go through the employment rules before doing this.
Can a Private Limited Company carry more than one business in a single name?
Yes, a Private Limited Company is allowed to carry on more than one business activity (multiple activities) but that should be in accordance with the Object Clause of the Company. If the proposed activity is not defined in the Object Clause, you must make appropriate alteration in the Object Clause.
Business Registration Service Provider
Building professional community with a vision.