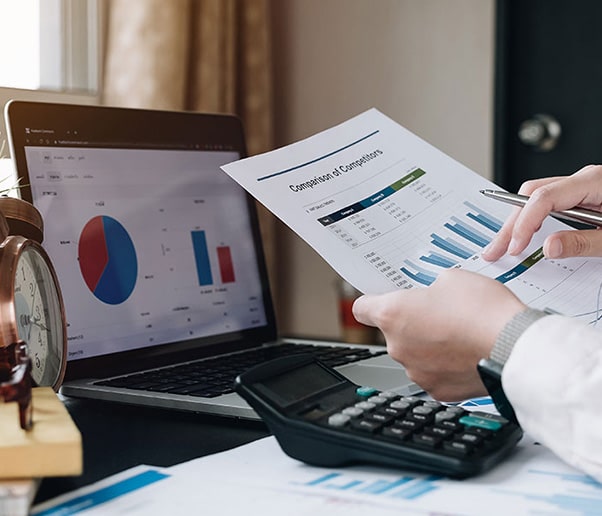 Accounting and Bookkeeping Services in Australia
Accounting is considered as foremost task in any business organization and is equally important for business entities operating in Australia. It helps in generating reports which assists the companies to analyse the financial health of the organization. But it is also a fact that accounting is a cost centre for any organization that is why it is often neglected by most of the business entities. This is where they make a mistake which results in legal non-compliances and penalties. This fact should not be ignored that efficient and professional accounting helps the management to make timely decisions for financial stability of the company.
Gainme provides a solution for high overhead cost involved in accounting functions in Australia. Gainme is a professional accounting outsourcing firm based in India which provides efficient and cost-effective accounting & bookkeeping services to its clients in Australia. Our accounting services are coupled with deep knowledge of law and accounting standards which makes the financial statements more senseful. We have a bouquet of services ranging from accounting, bookkeeping, reconciliation services, financial forecasting & budgeting, payroll processing etc. to companies across the globe. Outsourcing accounting services can save up to 60-70% of your costs involved in accounting without compromising quality and dedication.
Reasons why Australian Companies should outsource to India
We have a strong belief that any person should do the thing in which he is best. A businessman can excel only when he devotes his time to business. So, the businessmen should do the business leaving apart accounting function to expert accountant. This is where the role of a professional accounting outsourcing firms comes into play.
A professional accounting outsourcing firm will help their client's get timely and accurate financial reports which will in turn guide management for speedy decision making in the fast-pacing global market. It is advisable for any large size organization to have in-house accounting team but that also needs a huge infrastructure and recurring cost for the company. This is the reason that even large size organizations including MNCs are also getting their accounting functions outsourced to low-cost countries like India, Philippines etc. Therefore, undoubtedly it is better to outsource accounting to a professional service provider in case of small and medium sized enterprises. When it comes to outsourcing, India has always been a preferred choice due to its vast pool of human resource with high quality and reasonable costs.
Outsource bookkeeping services India
Why outsource bookkeeping & accounting services to India?
The answer to this question is very simple... India is having second largest population in the world with highest number of youths between the age of 18-45 years. India generates high quality accounting professionals with knowledge of IFRS/ US GAAP who don't have any language barrier. This makes accounting outsourcing to India a better proposition. Outsourcing companies in India are providing quick and efficient services at extremely affordable rates. Some of the major reasons why Australian companies should outsource to India include-
Lower Costs
This is one of the most important factors which makes accounting outsourcing to India a lucrative proposition. The labour costs to skilled personnel in India is much lesser as compared to other countries namely USA, Australia, Canada etc. owing to lower living cost in India. That's why accounting firms in India can serve you at very reasonable rates as low as $ 8 per hour.
Availability of skilled personnel
India is considered as a hub of talented and skilled human resources across the globe. India produces highly qualified accounting professionals who have sound and in-depth knowledge of accounting standards and international taxation. Thus, the availability of highly skilled accounting personnel makes it possible for accounting firms in India to provide quality accounting services to their clients in best possible manner.
Data Security
Data Security is one of the major concerns of any business organization. Accounting outsourcing firms in India are technically equipped and are known for their security standards. Data & information belonging to their clients are stored on secured servers especially cloud to ensure that all the client data are kept completely safe without any threat of data breach.
Use of latest accounting software
Accounting outsourcing firms in India use latest accounting tools and are well versed with cloud accounting. With access to latest accounting software and cloud accounting tools, sharing of accounting data with clients on a real-time basis could be made possible.
Improvement of performance
By outsourcing accounting services to India, the businesses can get rid of staffing issues, infrastructure and technology issues etc. thus improving overall performance. The companies need not go through tedious recruitment activities and labour turnover issues leading to better results.
Scalability
In a global scenario, the businesses have become highly unpredictable and volatile. Accounting Outsourcing to India helps the companies to easily scale up or down their accounting processes as per their requirements and the market scenario. The businesses need not create a dedicated accounting infrastructure of their own and can have access to skilled resources and infrastructure of outsourcing company in India with high degree of flexibility.
In addition to the above, one of the most crucial benefit of outsourcing to India is "Time Zone Advantage". This has made India a favourite outsourcing destination for Australian Companies. Due to favourable time-zone, the Australian companies will be able to receive detailed accounting reports by the time they start working on the next working day.
Why Choose Gainme for Outsourcing Accounting Services to India?
Gainme is a leading outsourcing firm offering accounting services to Australian clients. We have a dedicated pool of professionals who are well versed with accounting standards like US GAAP/ IFRS etc. We have vast experience of working on various accounting software like Quick Books, Fresh Books, Wave, Peachtree, Zoho Books, NetSuite, Xero, Busy, Sage, Caseware, Simply Accounting etc.
We offer outsourcing services including bookkeeping services, accounting services, accounts receivable services, accounts payable services, Receivable Ageing Analysis services, reconciliation services, finalisation of accounts services, payroll processing services, data processing services, budgeting & financial analysis services, project-based accounting services, industry specific accounting services etc. We assure our clients the best accounting services all across…
Therefore, if you are looking for outsourcing to India, just get in touch with our executive and get benefitted with our dedicated accounting support.
Quick books bookkeeping services
Looking for professional outsourcing firm for keeping your accounts on Quick Books, your search ends here. Get in touch with our executive and get reliable bookkeeping services on Quick books…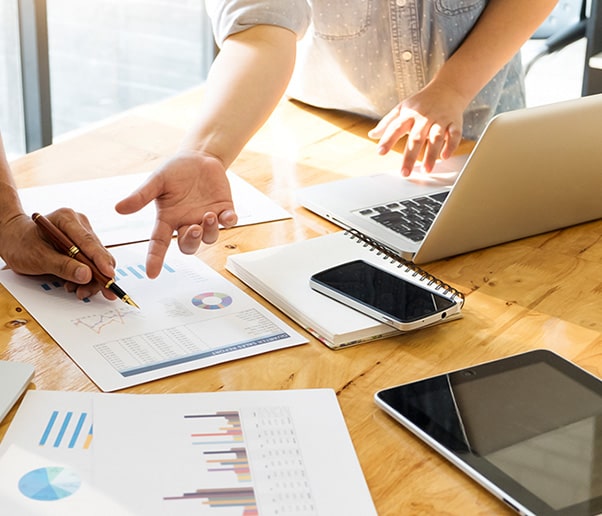 Request for Accounting and Bookkeeping Services
Need Instant Solution, Call Now
+91 98103 54277