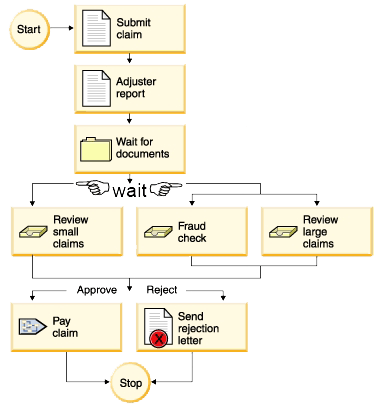 Claim Settlement Process/Procedure: One of the most annoying and irritating process people usually frown upon. But since lack of knowledge and incomplete information pertaining to clear claim settlement process, people make mistakes and get into trouble. Oppositely, it's a simple process if one can understand thoroughly and wisely act upon. Let's get educated about this process. Insurance company always has an obligation to settle the claims promptly. Generally, insurer appoints or hires a Third Party Administrator (TPA) for claim settlement process. TPA receives the complete details from the insurer once the policy is sold. TPA acts as a Mediator between insurer and insured.
There are two ways to settle the claim
1) Cashless Claim
2) Reimbursement


As far as health insurance claim settlement is concerned, you should always think of the network hospitals given by insurer. It is called as Preferred Provider Network. This way you can ask for cashless treatment, being eligible for this facility. There are two types of hospitalization, pre-planned or emergent. In pre-planned hospitalization, TPA should be informed pertaining to the hospitalization by filling up pre-authorization form to avail the cashless treatment in stipulated time. It is required that insured should submit the form and inform 48 hours prior in pre-planned hospitalization and 24 hours prior in emergent hospitalization. There will be minor exclusions which insured needs to pay directly at the hospital.
It is the settlement process where all the bills are directly settled at the hospital after getting the treatment. Insured needs to make the relevant bills and documents available for the settlement of claimed amount to the TPA. Cashless claim is the modern claim process. However, at times, even the cashless settlement may result in a reimbursement claim, depending on many factors such as miscommunication between TPA and insurer, medical expenses with minimal amount, wrongly filled up pre-authorization form, medication through non-network hospital etc.
Sometimes TPA has its own working style or problems due to which insured faces problems while in claim settlement. Insurer has no control over TPA. It has all the supremacy to curb insurance claims and they are not the ones who sell the policy. Considering all these, one should completely understand and study the profile and working style of TPA. You can easily gain information of these TPA though internet, existing customers who have gone through claim settlement and hospital staff etc. These days there are insurers who don't process through TPA and settle the claims on their own. Insured should study and keep all these things in mind while purchasing the best health policy to safeguard the life of self and loved ones.
Insured is probably well aware with the basic rules of auto insurance, but they must read the policy document carefully before making a claim. Be sure that coverage secures other family members as well who may drive the vehicle on occasion.
Try and file your claim with the insurer on the same day as the accident, so you don't forget any important information which could affect claim negatively.
It is really difficult for an individual application to get misplaced at an insurer. If person has the designated case number, then he or she will be able to co-operate with the insurer find his or her details faster.
You need to submit number of documents to insurer regarding the accident, including photos or car, various identification details and any receipts for towing payments and so on. It will help the insurance company to quickly process your claim.
It is true that majority of accidents do not lead to death, but they do need policyholders to file proper motor insurance claims. Above mentioned tips help insured to fill out insurance claims in the most accurate way possible.


Having insurance is a wise or smarter choice by mean of which you safeguard yourself, your loved ones and your valuable assets. But when it comes to claiming the same, insureds usually frown upon. It sounds more than a headache as it is time consuming and moreover, insurance companies keep procrastinating the clearing. The most critical moment of the entire insurance tenure is when the claim is filed. Insurance company gets flooded with numerous queries and the most common of all is whether the insurance company will honor their claim in a particular situation. Below are some troublesome situations for insured while making the claims:

Surprisingly, like any other products insurance claims carry expiry date. Unfortunately, there is no fixed time to submit the claim. Quite often and strongly observed that insurer withholds stale claims and refuses to pay or reimburse. One should submit the claims timely to get paid off.

Insufficient documents add on to the headache while making the claim. It is not easy to simply enter in the claim department and ask for your money. Exhaustive documentation may turn out to be an annoying process but insurer doesn't process your claim without proper and adequate documents.

Quite often, insureds file the claim without knowing the coverage of the pertaining policy. Claim for the coverage which a policy doesn't hold, simply gets rejected. It becomes very irritating and frustrating for insureds in such cases. Hence, insureds need to understand their policy right from the terms and conditions till the coverage in detail. However, there are some points which are not available in online information neither told by the agent. In such cases potential insureds should get the details from existing customers and do their own research.

Deductible is the amount you pay out of your pocket in case of an accident. Lower the deductible, higher will be your premium. If you don't specify your deductible amount, insurance company will make you pay the standard low deductible. This seems like a favor from insurer but this is a trick which most of the insurers follow.
As far as auto insurance is concerned, insureds hesitate to file police report in case of an accident. Police should be reported about the accident, no matter how minor the accident is. This minimizes the problems in later proceedings. Sometimes, the other driver can file claims for significant damages than actually suffered; in some cases may also file a personal injury claim. To avoid this, police report should be filed to wipe out the troubles in claiming process.
Concluding, insurance claiming process is a critical and time consuming one but insureds should deeply understand above common errors faced while claiming the insurance and should follow below points; everything else will be taken care of:
1) Insured should disclose all the facts while taking the insurance or filling up the proposal form in order to erase the problems in the claiming process.
2) Careful reading of terms and conditions especially claim process should be done. Claim is a time bound process. One must understand & remember the same while filing the claim.
3) Insured must thoroughly go through the list of documents required for claim process while buying the insurance policy.
4) Going through all the inclusions and exclusions of the policy must be done. This way policy holder will get a clear idea what cover the policy holds.
Let's start by learning about the two types of claim
The whole process is cashless, and you won't have to pay anything except for the deductible you have agreed.
Your two wheeler/bike insurance or four wheeler or motor or vehicle company has a vast list of authorized service centres readily available for you!
You inform the insurance company, have your two wheeler or four wheeler or motor or vehicle repaired, pay for the expenses and then raise a claim.
After some verification, the insurance company disburses your claim amount minus the deductible.
Nervous about making a claim? Following these simple steps will ensure a faster, speedier and easier process:
Get in touch with your insurance company at your earliest to register the claim. Not doing so can lead to complications in the claim process!
If your two wheeler or four wheeler or motor or vehicle has been stolen or been in a major accident, you should lodge or file an FIR at the police station – it speeds up your claim approval!
In the case of an accident or accidental damage, you should also have the damage evaluated immediately by an authorized representative.
Pay the service centre to initiate the claim process - fill the forms and submit the required set of documents to ensure a favorable claim settlement!
A comprehensive cover is one where your two wheeler or four wheeler or motor or vehicle, as well as other damages, are covered (including fire, theft and natural calamities). Since it is so ideal, it is only practical that it requires the following documents to fasten the claims process:
Business Registration Service Provider
Building professional community with a vision.